Football (soccer) Coach
At the football coach main line at ISI Sports Folk High School, you will be challenged, trained and inspired to personal development as a football coach.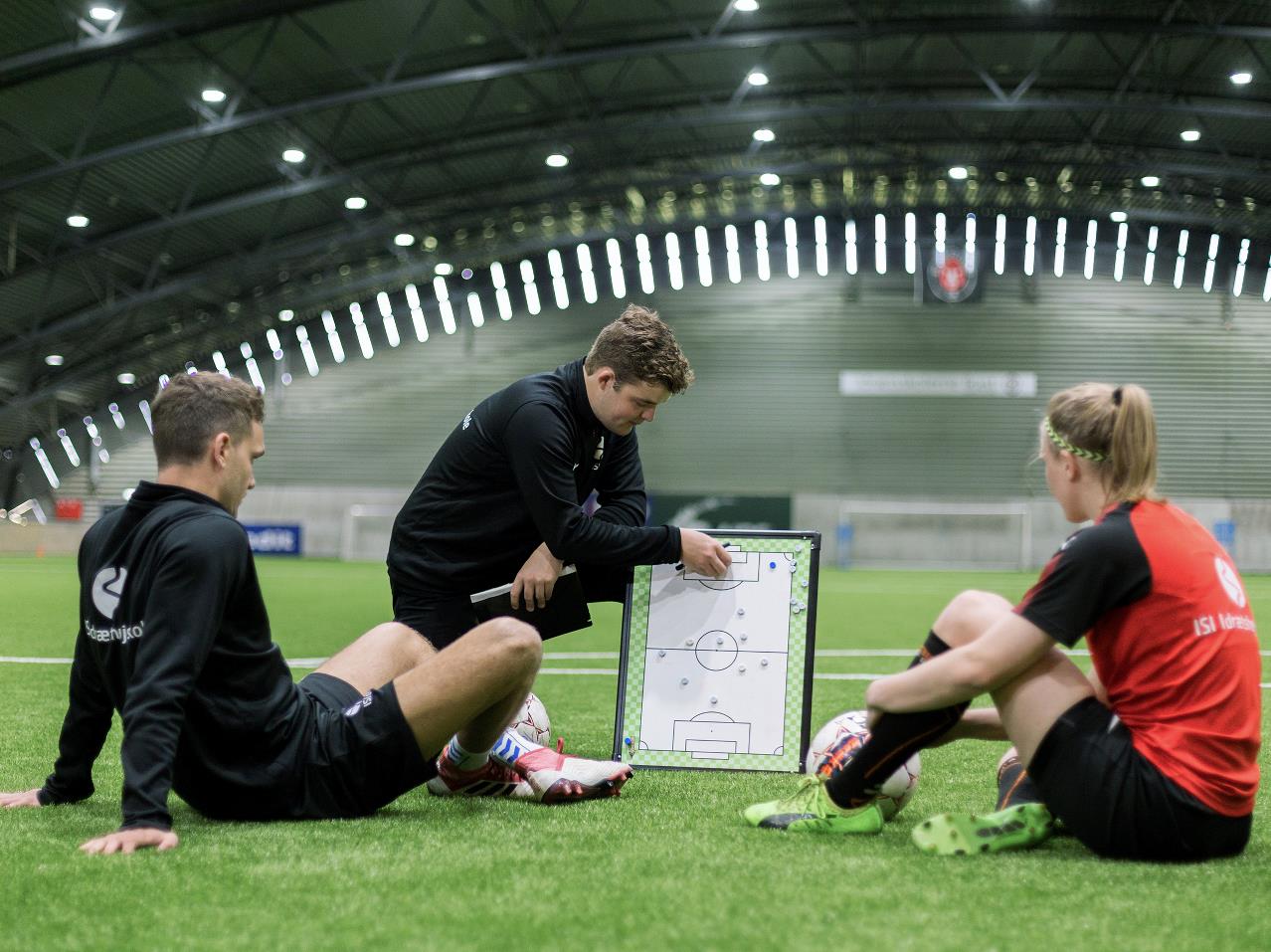 Are you a football nerd who is passionate about the coaching deed? On the football coach main line, you will be inspired to develop as a coach – and in addition as part of the Folk High School you will also develop as a person.
Through the five weekly main line classes, you, in collaboration with the other coach students, gain new football knowledge and develop skills that enable you to reflect more on your coach choices on and off the field.
We focus both on children- and youth training, but you will also be challenged within senior training sessions. Together, we look at different areas from many perspectives so that the teaching becomes relevant for your training.
At ISI, you become able to steer your coaching development in the direction you want. The football coach main line can thus also function as a stepping stone towards a dream of studying sport science, physiology or to work with education and teaching.
Practical sessions
The broad network that ISI has, creates a strong fundament for you to combine your theory with practical training and instruction of young players. You will have the opportunity to become a part of different projects and internships – all set up as a chance for you to develop and get inspired. We will cooperate with you and the different partner-clubs to find a team that matches you and your ambitions.
Besides gaining insight into the unique talent development environment in FC Midtjylland, you also get the opportunity to experience the most modern, new and innovative trainingmethods.

At the "Sports Education" at Ikast Nordre Skole, the neighbor school to ISI, you can as a student at the coaching line be a part of different projects or as a part of the daily training at the school.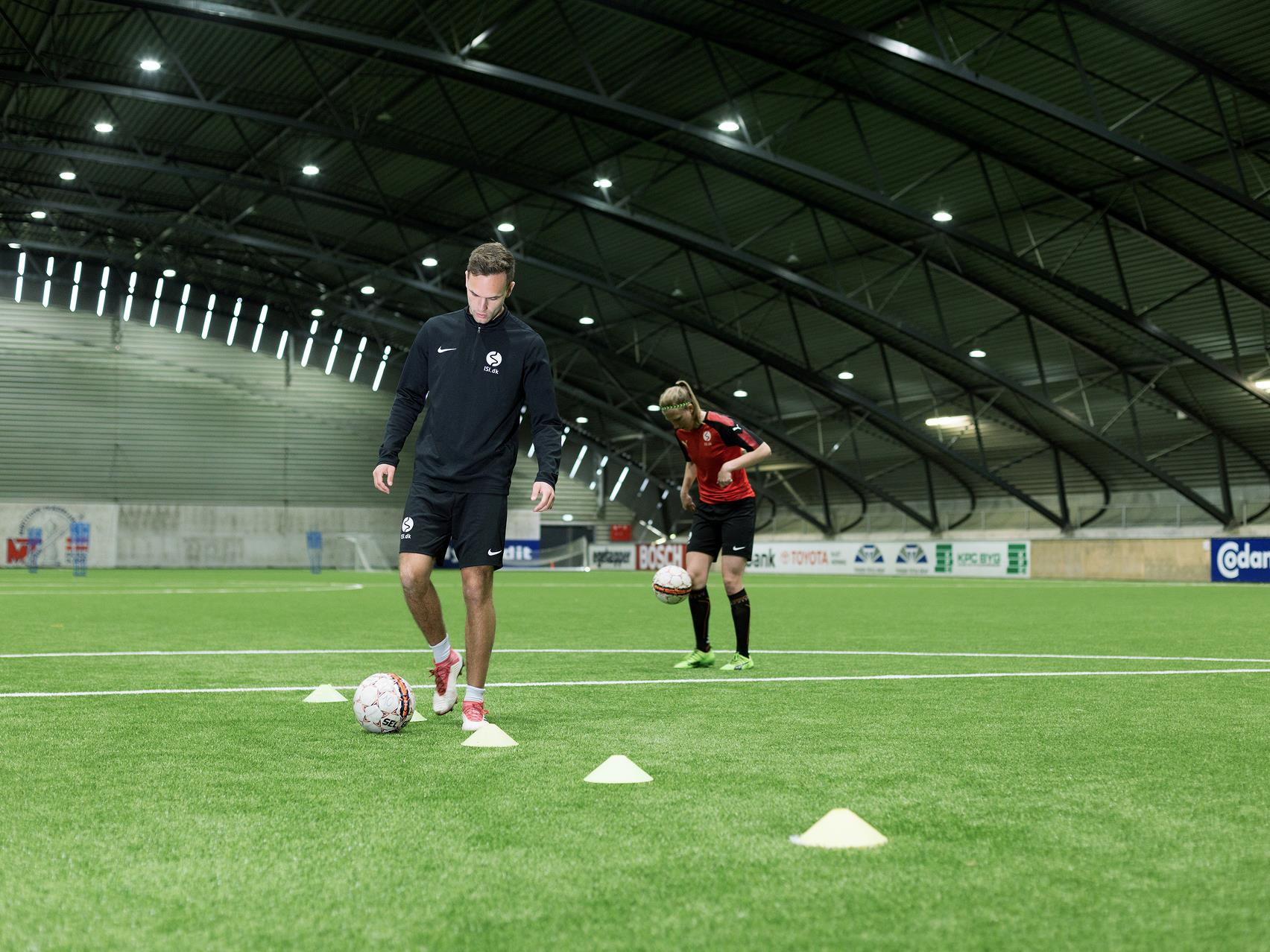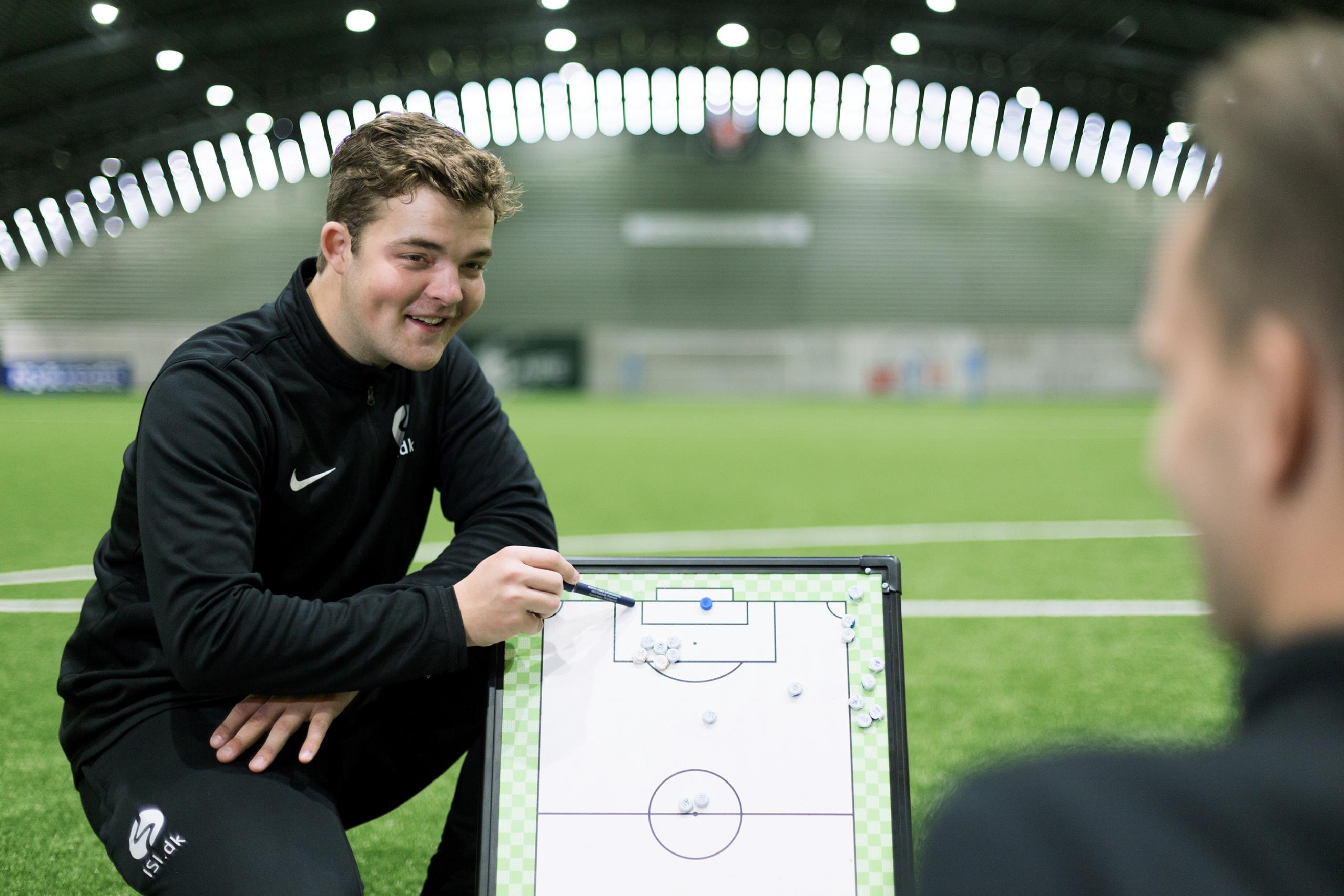 Theory
Theoreticalle, you will get a good and relevant knowledge about the technical, tactical, physical, mental and social aspects of the job as coach.
Both the theoretical and the practical part of the teaching takes place both across the sport, line-specific and with an individual focus. This is in order to be able to both focus on your personal development as a coach as well as your work with players in team sports.
In the teaching sessions, you will meet experienced and highly qualified teachers, and during your stay at ISI, you will have the chance to prepare for the DBU B-licens coaching education.
---
Teachers
Quality is of great importance to ISI. Of course also in relation to the teachers.
Guest Teachers
At Football Coach you get the chance to meet inspiring and exciting guest teachers - for example, elite coaches from FC Midtjylland. They are happy to pitch as far as their training and fighting program allows.
"I wish I could have chosen an offer as an ISI Trainer when I started as a young and ambitious youth coach."
Glen Riddersholm, Super League coach